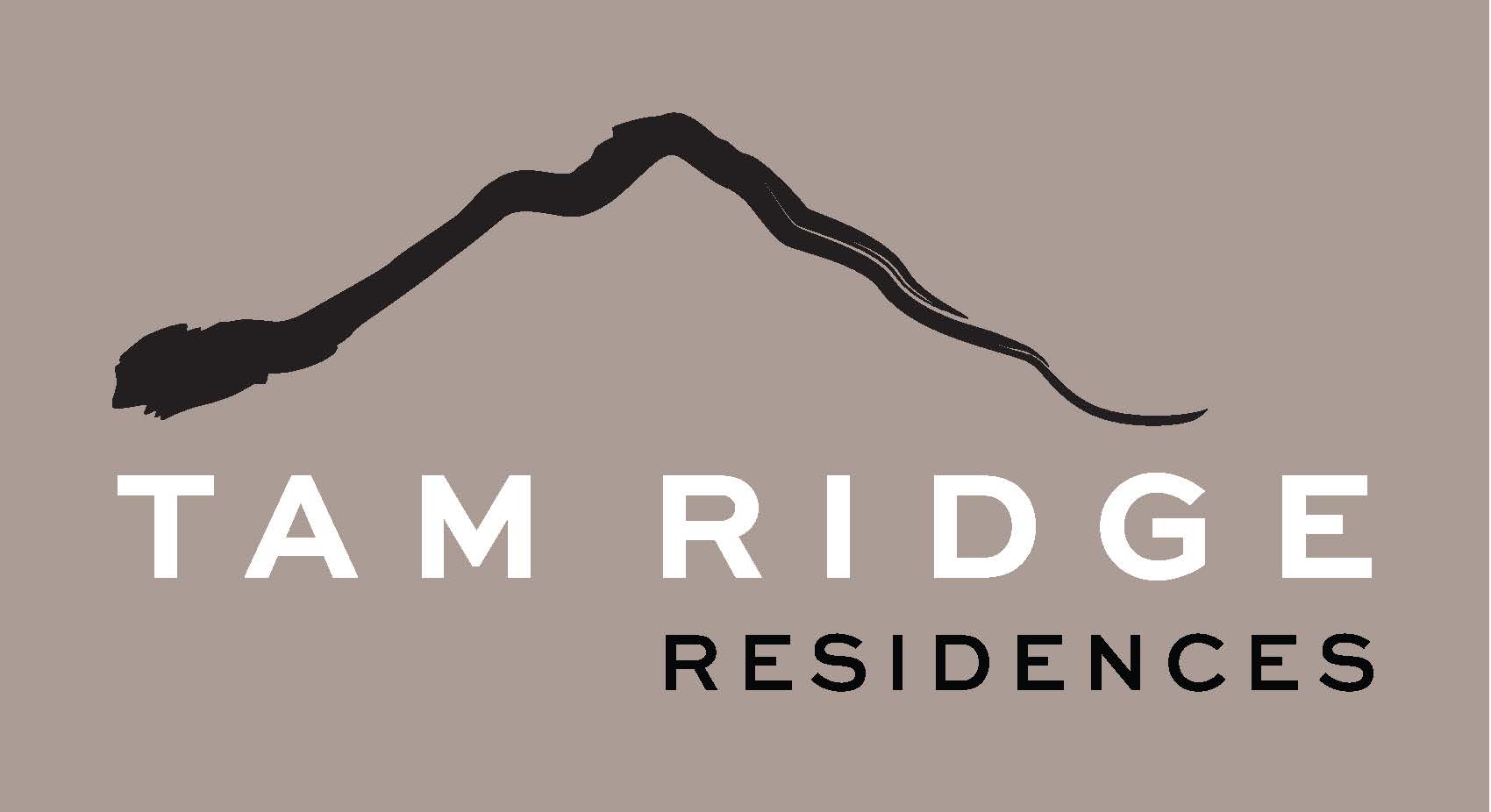 Tam Ridge Below Market Rate (BMR) Program Overview
Tam Ridge Apartments offers 18 BMR rental units in the city of Corte Madera. These 18 apartment homes
have been designated lower than market rental rates for various household income levels.
The assignment of all BMR units will be determined by a lottery process and waitlist program. To be
included in the next lottery, a preliminary application must be submitted by the specified deadline. There
are currently one (1) Low income unit, and two (2) Moderate Income units available.

CURRENT DEADLINE FOR SUBMITTING PRELIMINARY APPLICATION: 4/25/2021

Preliminary applications can be obtained by visiting the Tam Ridge leasing office or download here.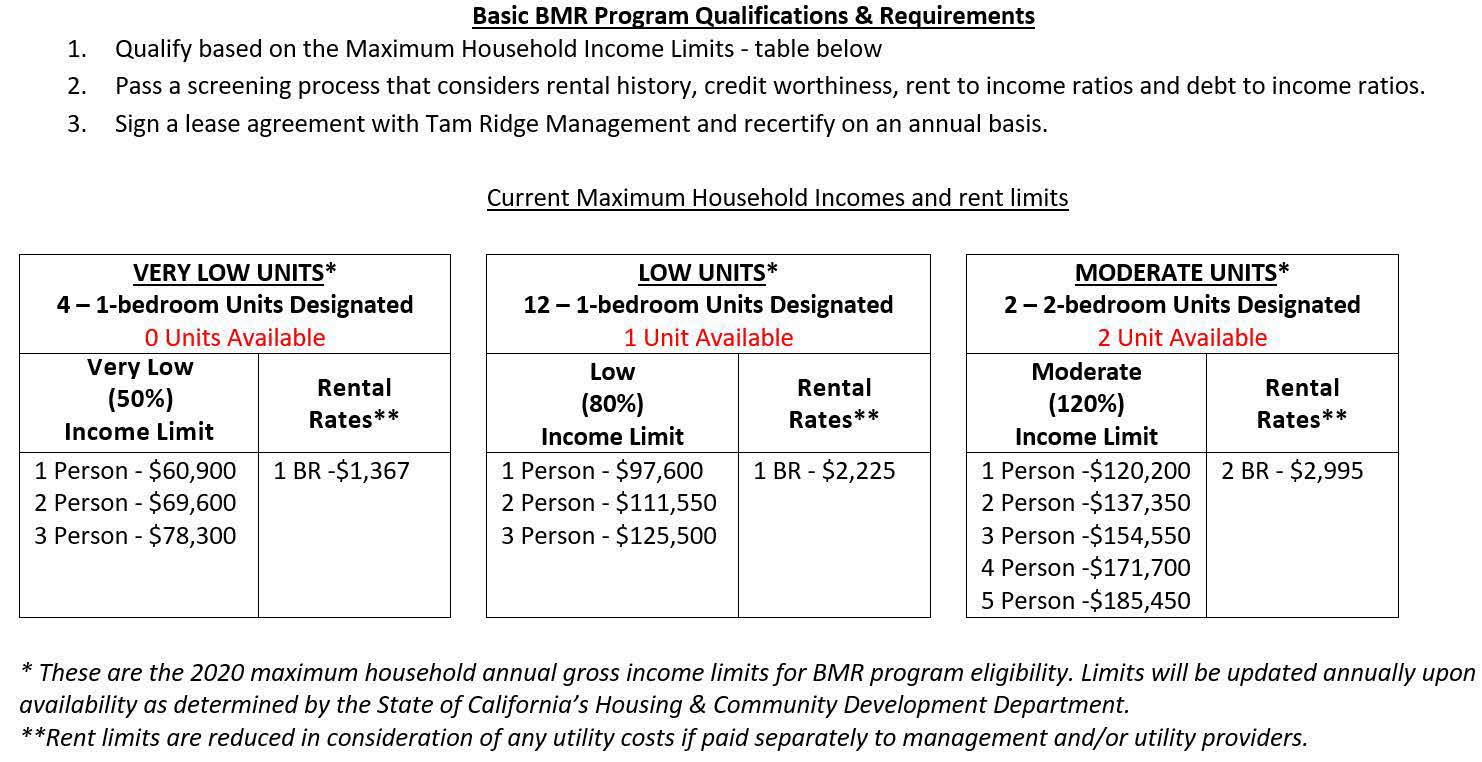 Additional Program Requirements
As part of the approval process, applicants will be required to provide documentation for any income sources for their
household.
All applicants over the age of 18 will be subject to approval through a third party applicant screening agency.

Each year, on the anniversary of their occupancy date, all BMR households must requalify for the program and prove their
continued eligibility based on annually published income limits.
Households that lease a BMR rental unit will be required to sign lease agreement with Tam Ridge and re-qualify on an
annual basis.
Please contact the management office for questions or additional details regarding the program.
Informacion General Para Viviendas Economicas Debajo de la Tasa del Mercado (BMR) Tam Ridge
Tam Ridge ofrece 18 viviendas de alquiler económico (BMR) en la ciudad de Corte Madera.
Estos 18 apartamentos han sido designados con tarifas de alquiler debajo de la tasa del mercado para familias de diversos niveles
de ingreso. La asignación de todas las unidades será determinada a través de un proceso de lotería y un programa de lista de
espera. Para ser incluido en la lotería, todas las solicitudes deberán ser recibidas antes del plazo indicado. Actualmente nuestra
disponibilidad incluye una (1) vivienda para Ingresos Bajos, y dos (2) para Ingresos Moderados
PLAZO ACTUAL PARA PRESENTACION DE SOLICITUDES: 25/04/2021 (25 de abril de 2021)

Las solicitudes preliminares se pueden obtener visitando la oficina de arrendamiento de Tam Ridge o descargar aquí.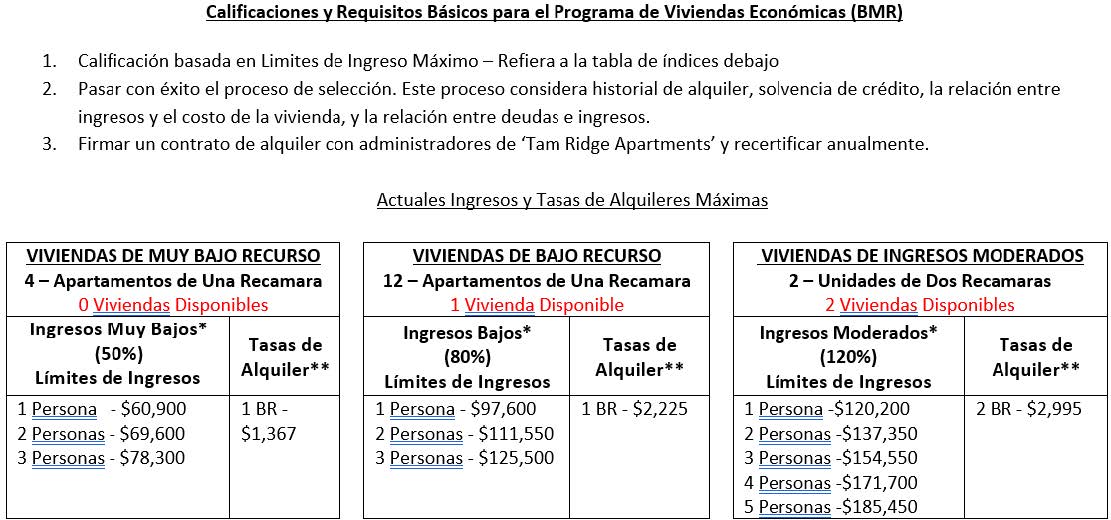 Requisitos del Programa
Como parte del proceso de aprobación, los solicitantes deberán proporcionar documentación sobre las fuentes de ingreso de cada hogar

Todos los solicitantes mayores de 18 años estarán sujetos a la aprobación a través de una agencia tercera. Resultados serán basado en
crédito, ingresos brutos, e historial de alquiler, entre otros.
Cada año, en el aniversario de su fecha de ocupación, todos los hogares ocupando viviendas BMR deberán volver a calificar para el
programa y demostrar su elegibilidad basada en límites de ingresos actualizados y publicados anualmente por el condado de Marín.
Los hogares que alquilen viviendas económicas BMR deberán firmar un contrato de arrendamiento con Tam Ridge y calificar anualmente.
Por favor contacte nuestra oficina si tiene preguntas o necesita más información acerca del programa.